Nairobi, Kenya
In November 2018, I spent two weeks in Kenya and Tanzania - it was amazing! It was my first trip to Africa and I've never been so excited for a trip. The first stop was Nairobi where I met up with my friend Christie - we've been friends since we were 10 and, after months of planning, we were finally about to take the trip of a lifetime!
We had two days in Nairobi before we met up with our tour group in Tanzania and had a packed schedule. After reading plenty of great reviews on Trip Advisor, we decided to go with Perfect Wilderness Tours as our tour guides around Nairobi. Our amazing tour guide Dennis picked us up and we started the day at the David Sheldrick Wildlife Trust to visit the baby elephants. It was THE BEST!!!! The elephants have plenty of water, mud, dirt and snacks to play with in a roped off area to keep the visitors from getting too close. After a long wait (you need to get there early to stand near the front), the keepers bring in the youngest members of the nursery first who need help with their milk bottles and are more hesitant to get near the visitors. After the babies leave, the older nursery kids are brought in . They are NOT shy - making a lot of noise, holding their own bottles (and trying to steal more) and getting up close and personal with the visitors to get pets. We did not want to leave.
These little elephants made such an impression on me, that I gave my parents and brother elephants to foster for Christmas. My mom has Enkesha, my dad has Ambo and Andrew has Musiara. I picked Sagala to be my little foster and its been fun getting the monthly emails to see how they're doing (also fun following DWST along on Instagram).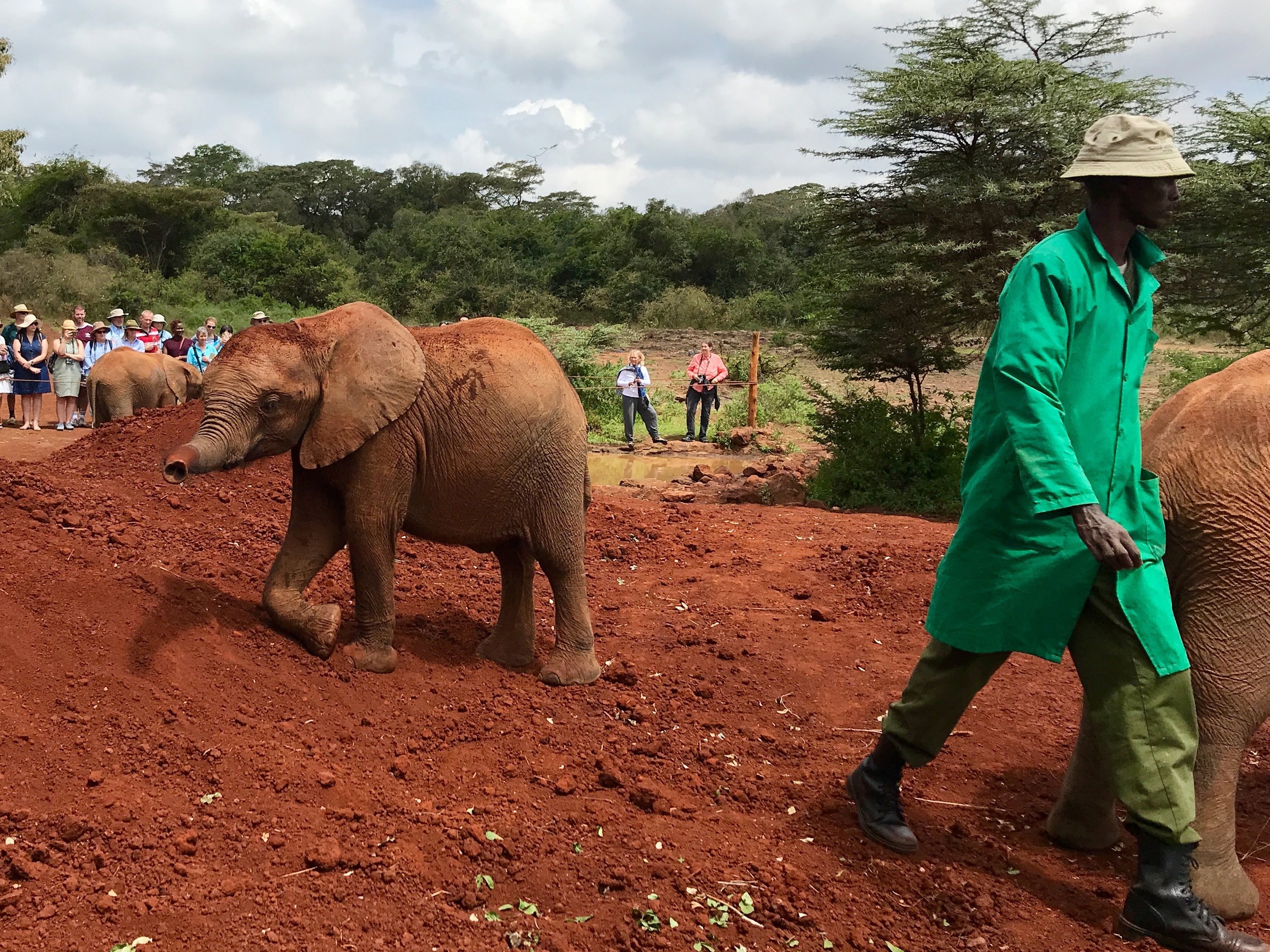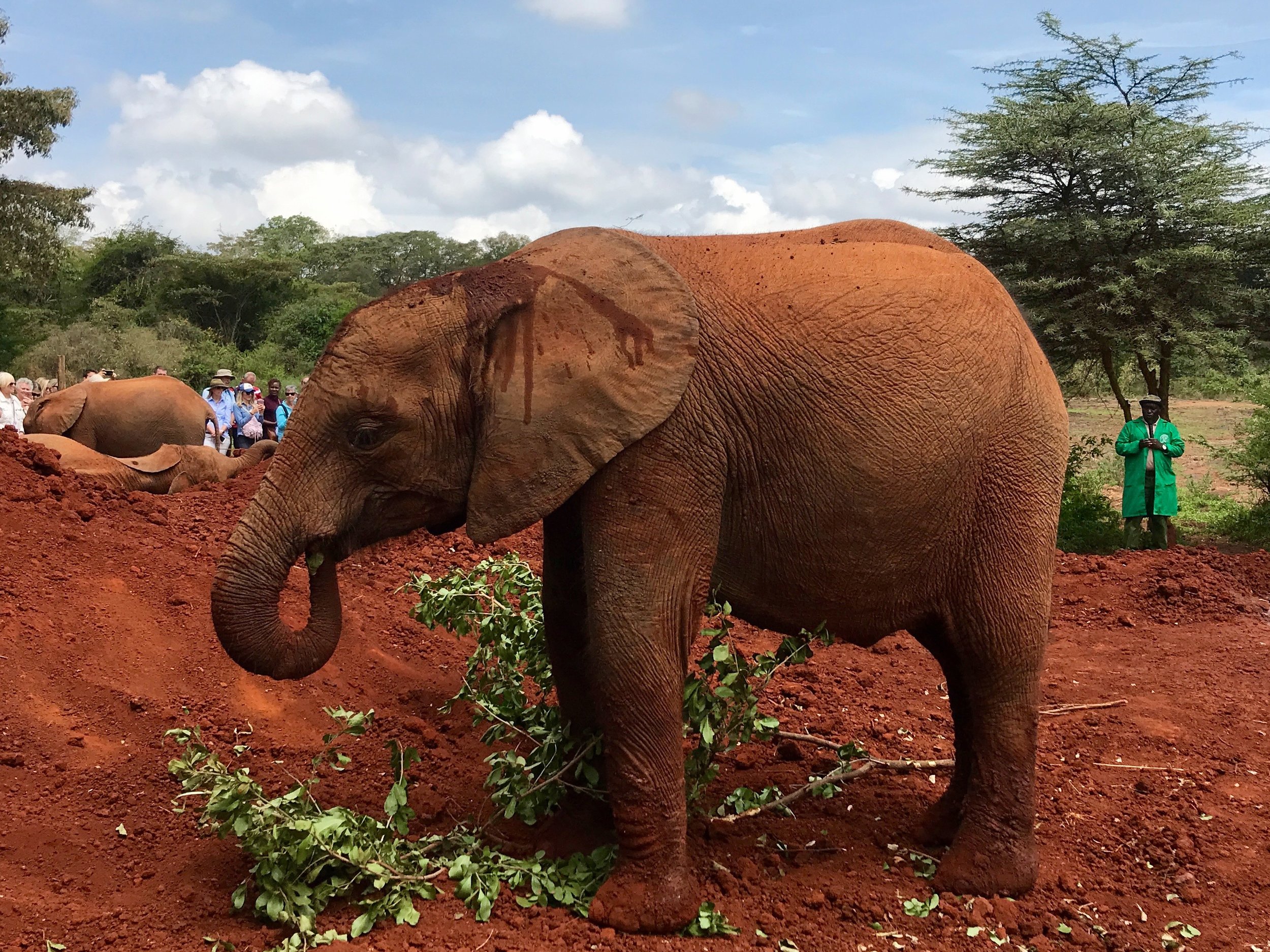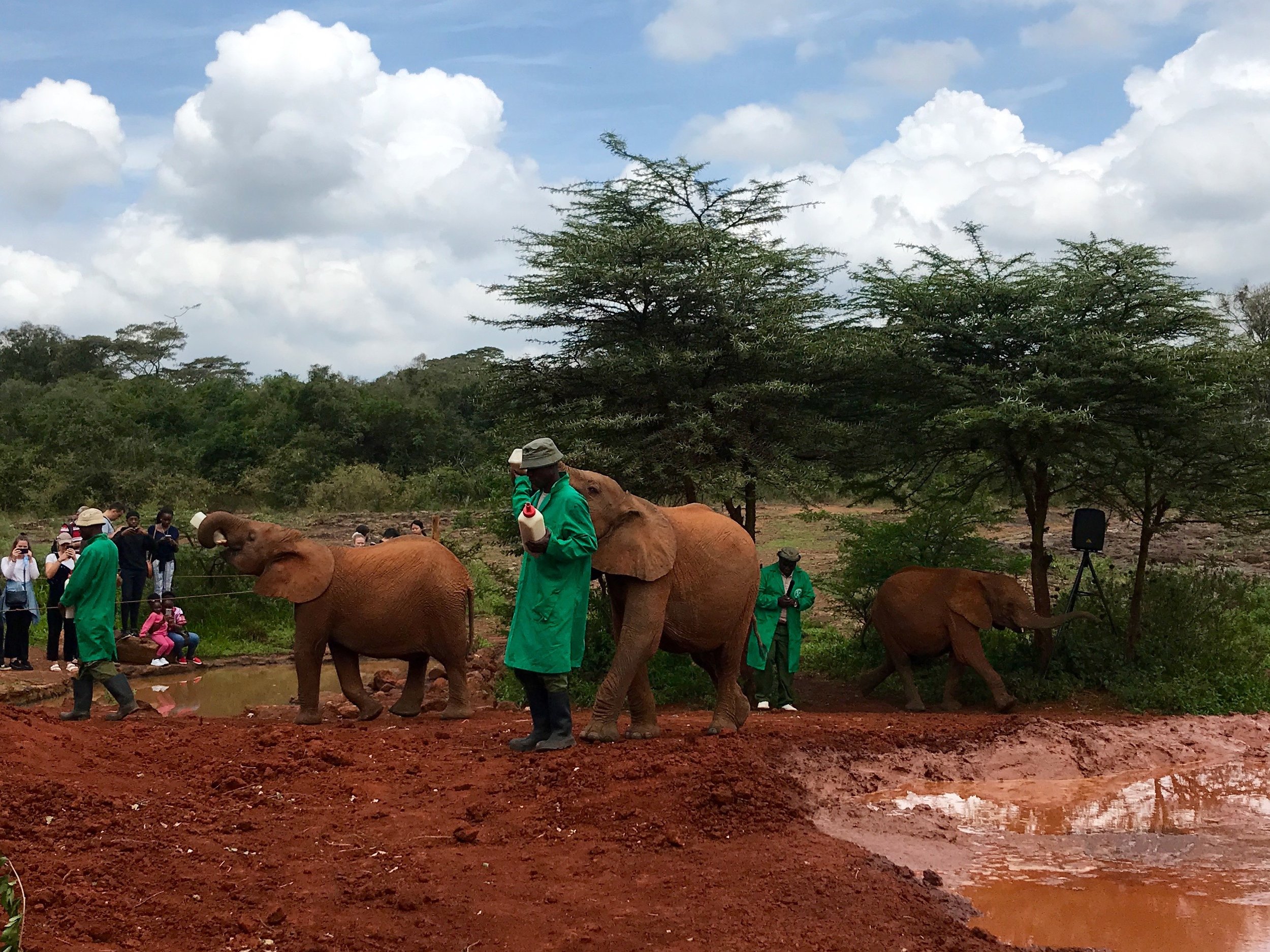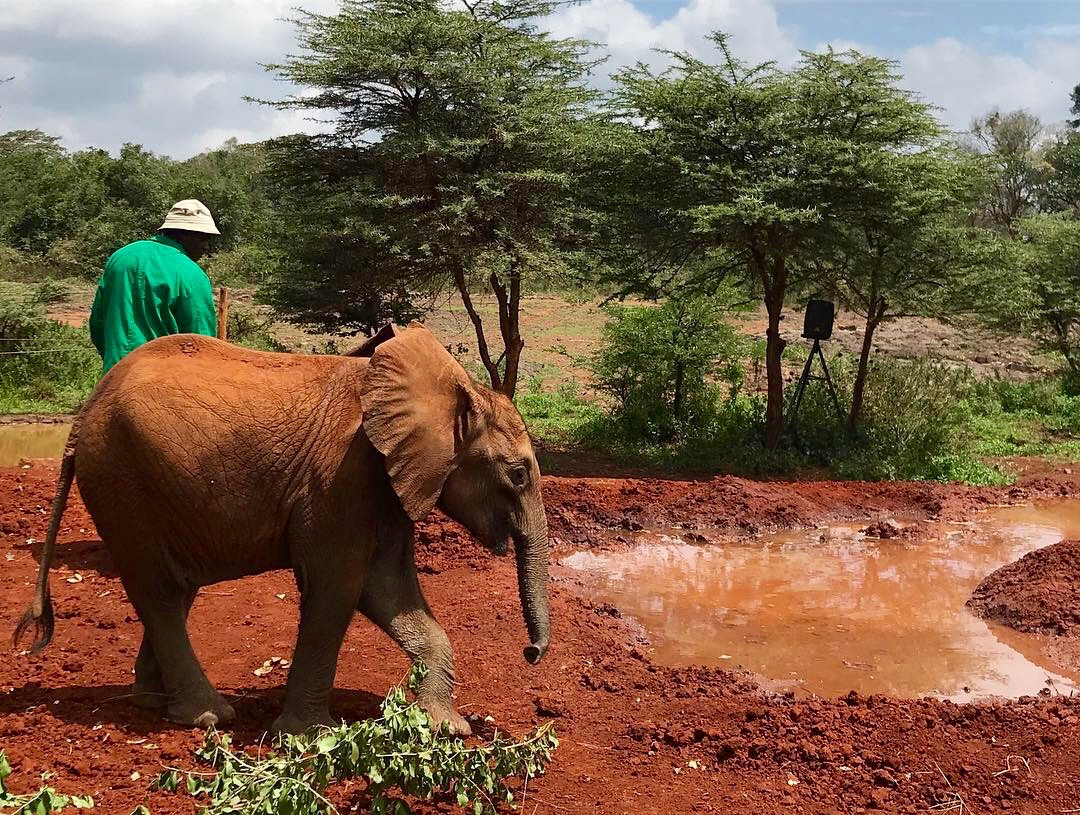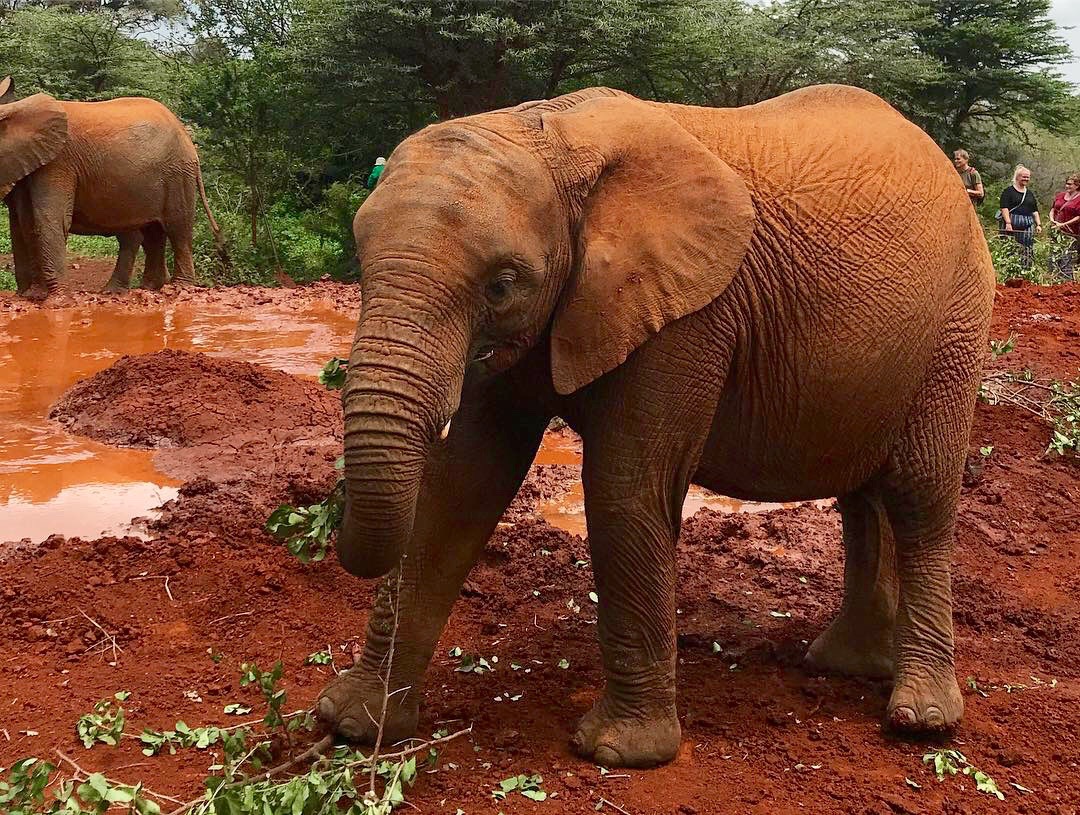 After reluctantly leaving the elephants we went to the Giraffe Center. Originally we had wanted to stay at the Giraffe Manor but it was too expensive. Turns out we weren't really missing out! At the center you're able to feed all the same giraffes that go up to the manor without having to spend $600+ a night - win win!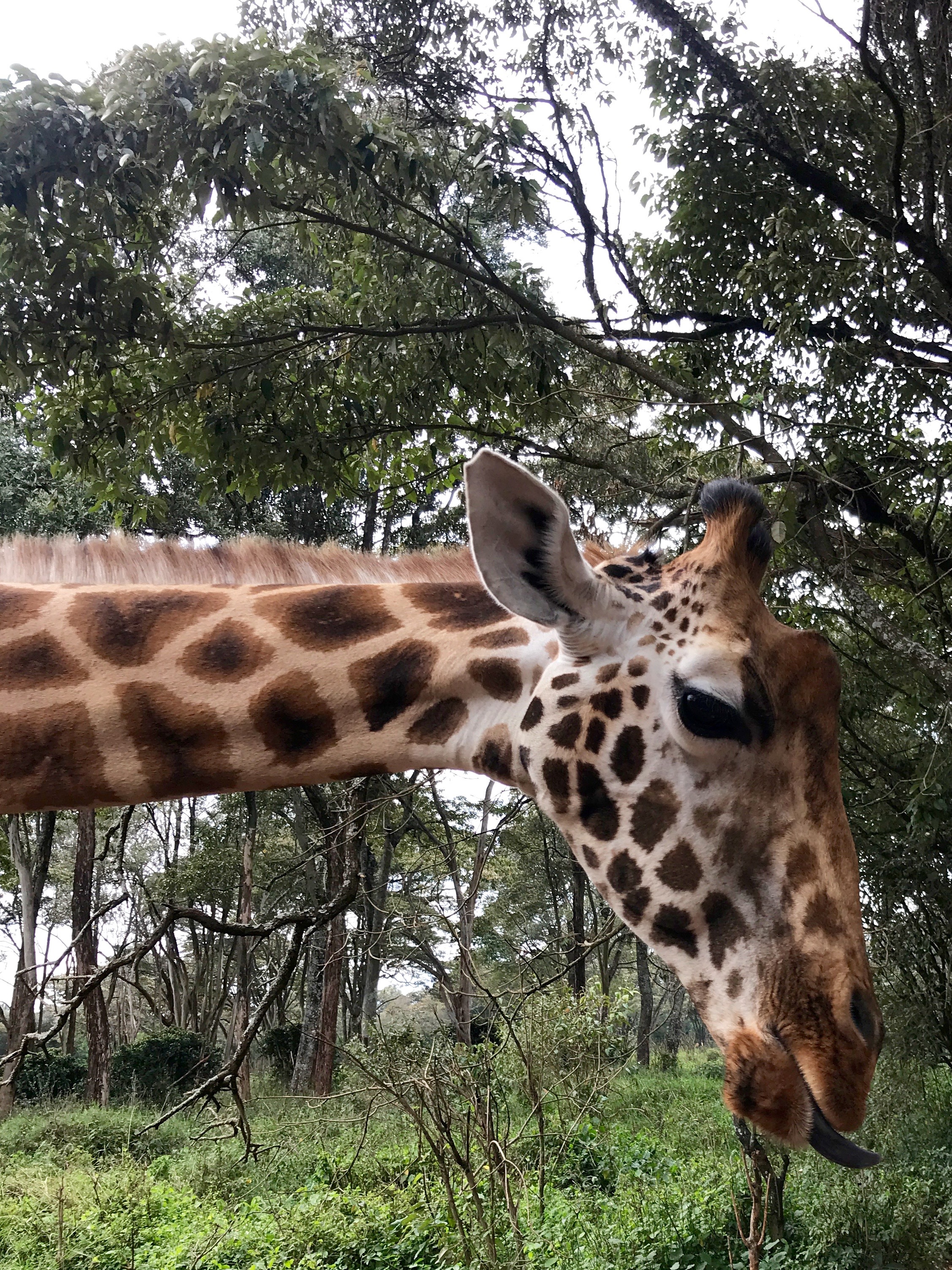 After getting our fill of elephants and giraffes, we headed to Makutano Grill for a late lunch. It was delicious! We ended up getting the local fish soup which was one of the best dishes we had in Kenya.
We stayed in the Westlands area of Nairobi in the Park Inn hotel. The hotel was awesome, great amenities and a rooftop bar. The food catered to Westerners (so a bit basic) however, after a tip from one of the bartenders, we asked the chef if he'd be willing to make a traditional Kenyan dish for us one night and he agreed! He was so nice coming to ask us if we had any preferences (none except that it was something he enjoyed eating) and then sent up an AMAZING beef stew, greens and ugali.